15 KGS WEIGHT LOSS CHALLENGE PROGRAM
It is an ultimate fat loss program, combined with a perfect exercise regimen including free nutrition plan helping you to increase metabolism, burn calories and increase lean body mass along with fitness tips, inspiration, encouragement & also will help you to get into the spirit of healthy living.
PERSONAL TRAINING
Body maintenance changes from individual to individual. Therefore, we personalize exercises for our clientele and check on their training pattern. So, a set of exercises are given each and every day in the total week resulting in an inevitable fat loss.
HEALTH RECOVERY AND STRENGTH TRAINING
Health recovery training allows your muscles to repair themselves and to engage muscles that are sore from your workout. There are also different things to recover and strength like slip disk, back pain, knee pain, spondylosis etc to help move the process along and come out ready to perform better than your pre-rest stage.
HOME PERSONAL TRAINING
Working out at home with a trainer is the ideal solution for you. Home workouts offer flexibility and can be more efficient. It all depends on how you use your time and equipment to maximize your effort.A Home Personal Trainer, assess your goals & needs with right guidance and help you with nutritional guidance through your fitness routine.
General Fitness Training
[CARDIO, WEIGHTS, EQUIPMENTS]
Keeping the age, physical condition and requirement of an individual, our trainers develop programs, instruct them and issue workout schedule cards to achieve their fitness goals.
Virtual Training
It is a remote online-fitness programme that provides personalized and group fitness along nutrition plans, delivered by our expert team of coaches and nutritionists offering support all the time.
Kids Athletic Training
We concentrate on kids' athletic training as physical activity and sports training keep the kids active & has many benefits for the body including increased cardiovascular fitness, bone health, decreased risk of obesity, improved sleep, and better coordination and balance.
Zumba
Zumba is a form of entertaining workout which ensures a high calorie burn. It is a set of choreographed dance movements which will soothe your soul and assure the stretching of the muscles and also reduces stress.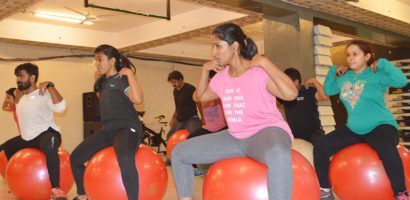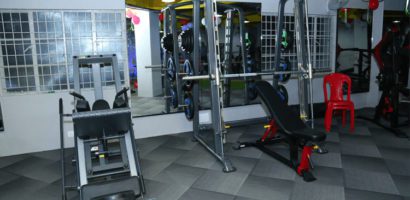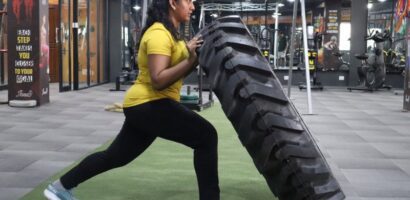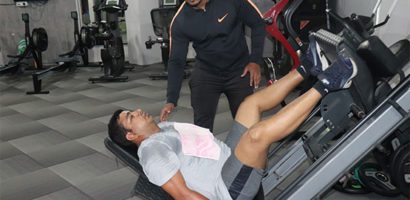 Your Place To
Discover
Wellness
SPECIAL WEBSITE LAUNCH OFFER on ANNUAL MEMBERSHIP
Starting at 1250/month